Super happy to share that latest single Dancing Dirty (feat. JARS) has landed a spot!
…on its first Spotify Synthwave Noise Playlist by @wolftron80s (Adam Wolftron)
I cannot contain my excitement to have been picked to be part of a genre I dearly love so much.
Excitingly grateful
I immediately reached out to Adam via Facebook to thank him for accepting and approving my submission to be listed in his Synthwave Noise Playlist in Spotify.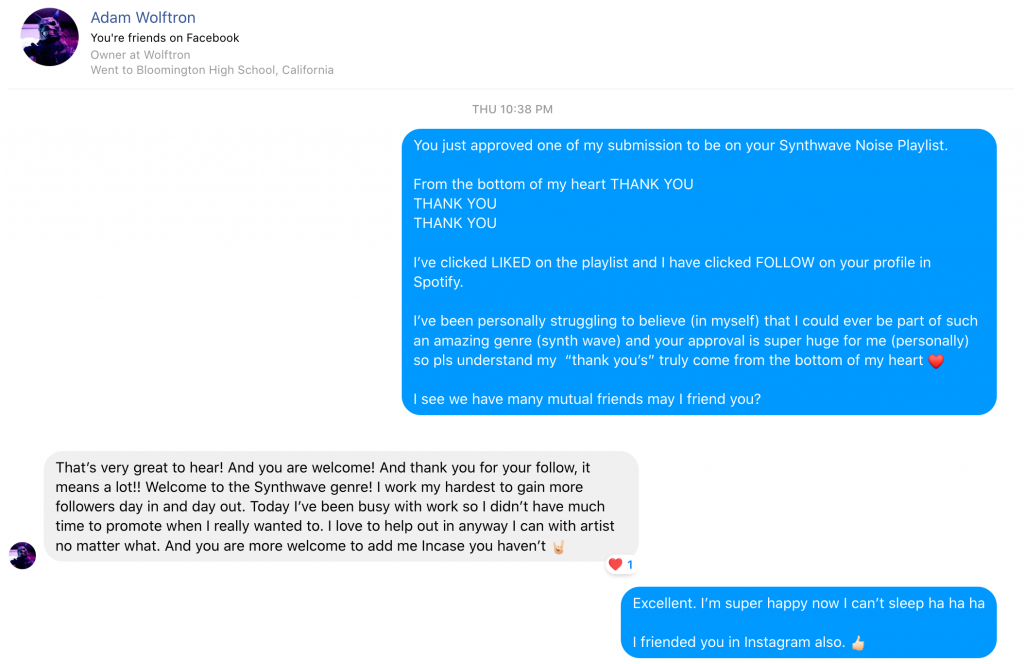 I encourage you to check out the playlist and please: LIKE, FOLLOW and Add to your own playlists.